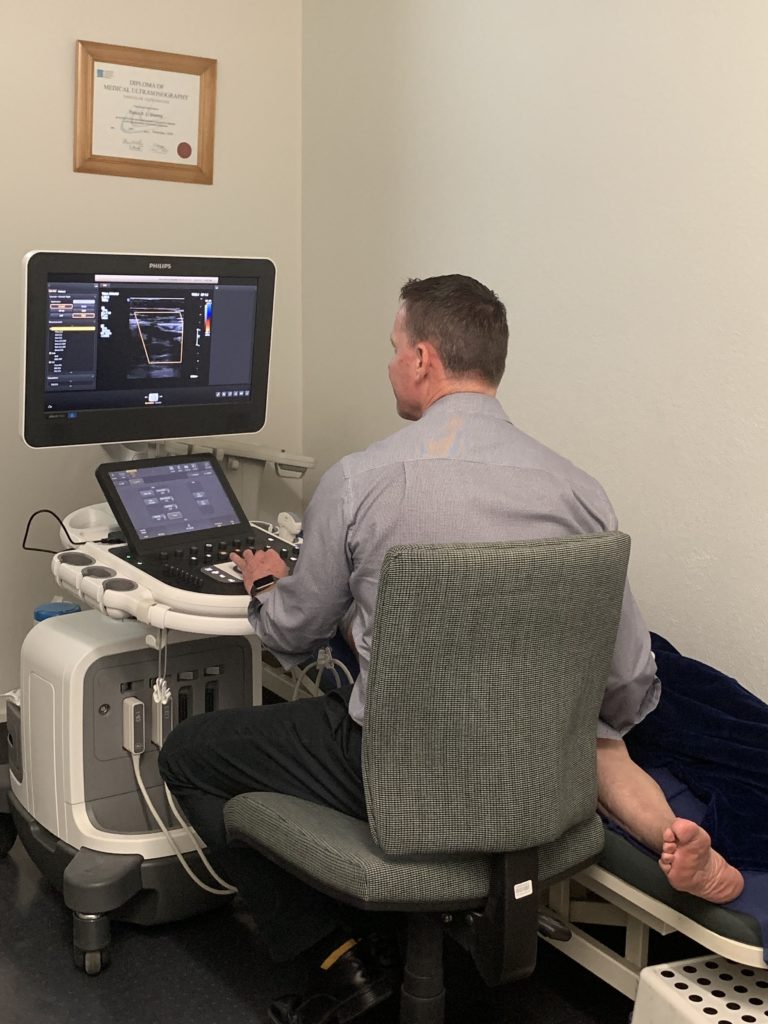 Vascular Ultrasound Specialists is a specialized non-invasive vascular diagnostic imaging service dedicated to providing expert, reliable clinical information on the full spectrum of vascular disorders.
Who are we?
VUS was initially established to provide expert pre and post-surgical clinical vascular ultrasound to the patients from the Vascular Surgical Unit in The Northern Hospital in Epping. As a fully accredited Vascular Laboratory with offices in Heidelberg and Epping we provide a vascular screening service to Vascular Surgeons, allied specialists such as Renal, Cardiology, Neurology and Endocrinology as well as to the General Practitioners from this large catchment area.
What vascular testing do we provide?
At VUS we use modern Philips IU22 and Mindray Resona Ultrasound Machines, utilizing Colour and Pulse Doppler information to assess arterial and venous disease and provide referring doctors with a comprehensive report and sonographer worksheet in a timely manner. We use continuous wave ultrasound portable Doppler units to assess pulses throughout the body and to measure blood pressure in the ankles and arms (Ankle Brachial Index). Exercise testing is used to assess the arterial supply to the legs pre and post-exercise.
Who will perform your ultrasound?
All tests at VUS are performed by accredited, expert vascular sonographers trained in specialized Vascular Laboratories in tertiary affiliated hospitals. Our two sonographers have 20+ years of experience performing the full range of vascular ultrasounds. They have both worked in public  hospitals and in private practice and both currently work closely with Vascular Surgeons providing comprehensive care to vascular patients. These experienced sonographers will notify the referring doctor immediately of any urgent findings.
What are the costs involved to me?
All testing provided by our expert service is completely bulk billed with no out of pocket expenses to be paid by you. We receive payment directly from Medicare.
For all enquiries from patients or from the referring doctors regarding the services we offer please do not hesitate to contact VUS on 03-9408-3878 or email on to vus.epping@gmail.com